Did You Invent Bitcoin?
Take our simple quiz to find out whether you are the mysterious Satoshi Nakamoto.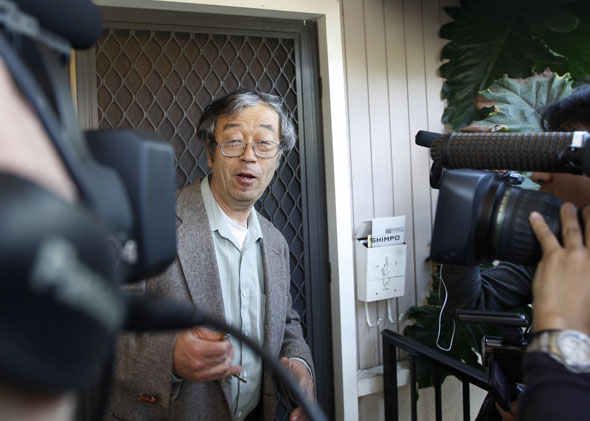 Newsweek reintroduced itself to the world this week with a fascinating and meticulously researched cover story that definitively proves that the mysterious creator of bitcoin is in fact … well, might be … er, at least has several things in common with a 64-year-old Los Angeles-area man whose birth name was Satoshi Nakamoto. But is that Satoshi Nakamoto the Satoshi Nakamoto? Or does the real Satoshi Nakamoto still lurk among us, chortling to himself or herself or themselves as he/she/they post(s) laconic denials on obscure social networks?
We at Slate are determined to get to the bottom of this, but we need your help. Satoshi Nakamoto could be anyone, really. He/she/they might even be you. If you don't mind, we'd like to ask you a few simple questions. We thank you in advance for your cooperation. This won't take long.
TODAY IN SLATE
The Extraordinary Amicus Brief That Attempts to Explain the Wu-Tang Clan to the Supreme Court Justices
The Human Need to Find Connections in Everything
It's the source of creativity and delusions. It can harm us more than it helps us.