Published by

Unlocking the Smart Grid: The Key to a Sustainable Energy Future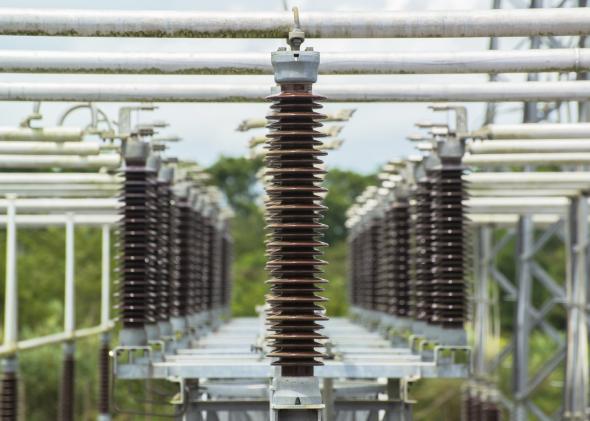 Efficient energy consumption is the golden goose of American progress, the touchstone initiative whose evolution can ensure peace and prosperity for future generations. And the key to unlocking it lies in a grid—namely, a smart grid.
The U.S. energy grid, one of the great engineering feats of the 20th century, has become inefficient in the 21st century. For the most part, electricity grids lack the capacity to analyze data that would help them better understand and adapt to the behaviors of consumers and suppliers in the way that say, cell towers do. A smarter grid would be able to process such information to produce and distribute electricity much more effectively.
Energy efficiency is an industry with billions of dollars in investments, but profound change moves at a glacial pace. Several innovative companies, however, are moving ahead of the pack by helping to educate grids—and consumers—on how to better distribute and use energy on a small scale. Thus, they deftly sidestep the gridlock and massive investments that a system overhaul would entail.
Ecovent, a startup founded by MIT graduates Dipul Patel, Yoel Kelman, Shawn Rose and Nick Lancaster, allows its users to more efficiently heat and cool their homes by using a system of sensors and vents that consumers can control from a smartphone app. The sensors recognize when a room is empty or occupied, meaning the system only heats or cools when necessary.
"We are in very early stages of truly quantifying our impact," says Ecovent cofounder and CEO Dipul Patel. "But we can truly start profiling energy use for heating and cooling systems on a micro and macro scale, help utilities offer smart rebates for demand response, and help users achieve a balanced energy use profile on the grid, while keeping the occupied portions of their homes comfortable."
Nest, a company that burst onto the energy market in 2011 with its Learning Thermostat (which arrived in Europe last April), is helping its customers conserve energy in their own homes with a signature, next-gen product that, by learning users' daily routines and the thermal profile of their homes, can save energy in ways a standard thermostat cannot, lowering heating and cooling bills by 20 percent. Like Ecovent, it helps shape a smarter grid on a home-by-home basis.
But what about smart grid innovation on a larger scale?
Nest has recently taken steps to connect its thermostats to the cloud with Nest Energy Services, an initiative designed to build partnerships with energy providers nationwide such as National Grid, Green Mountain Energy, and Reliant. This provides energy companies with a better way to handle "peak load" times, which occur when the providers cannot meet customers' needs.
With Nest Energy Services, utility companies will benefit from data provided by Nest's smart thermostats, only giving homes precisely the amount of electricity they require.
Energy providers are also taking the grid into their own hands with services that are not available to homeowners. Founded in 2007, the Virginia-based OPower has stood out as one of the leading innovators in energy efficiency. The company offers the utility industry and its consumers technology that uses complex data mining—including sophisticated algorithms and pattern recognition—to help better understand how energy is being used, saving them power and money.
Last September, OPower, which has left its mark on the residential sector (the company has partnered with Honeywell to create its own set of smart thermostats), surprised many observers by joining forces with FirstFuel, a Massachusetts-based company and competitor with a mandate to provide energy analytics to commercial buildings. America's 17 million commercial buildings are responsible for 35 percent of the nation's energy demand, and for OPower, this represents the next frontier in solving the country's energy efficiency challenges.
The two companies realized the overlap in their offerings, and rather than face off as competitors, they decided their consumers would be better served by a partnership in which they could swap analytics and crack markets that, individually, may have presented more of a challenge.
Four-walled establishments are not the only focus of smart grid integration. An ongoing multi-million dollar initiative called JUMPSmartMaui is harnessing the power of electric vehicles to create a cleaner, smart renewable energy system in Hawaii. As the most oil-dependent state in the United States, Hawaii depends on imported fossil fuels for 90 percent of its energy. This means it has the highest gasoline and electricity prices in America.
In collaboration with the Japanese conglomerate Hitachi, JUMPSmartMaui looks to ease this burden by incorporating Smart Grid, renewable energy, and EV solutions to create a more viable future for Maui, and hopefully, the rest of the world.
"The social innovation business within Hitachi was an effort to create a golden-threaded strategy across all Hitachi group companies to focus on the world's largest problems, and to find solutions and apply our technology in a way that benefits the world's population today, and future generations tomorrow," says Hitachi Senior Vice President and Global Practice Leader Todd W. Price.
And it's that kind of innovative spirit that will accelerate the process of achieving a truly smarter grid.
To read more about Hitachi's Social Innovation and the Smart Grid, click here.