Cryptocurrency on Trial
The government thought that the mastermind behind Silk Road was the CEO of a popular bitcoin exchange.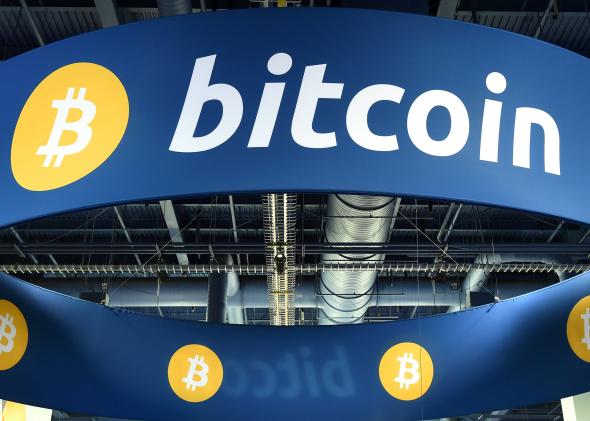 Reprinted from

Long before the Department of Homeland Security set its sights on Ross Ulbricht, the agency had another surprising suspect in mind as the possible creator and administrator of the Silk Road's massive online drug market: Mark Karpeles, the chief executive of what was then the world's biggest bitcoin exchange, Mt. Gox.
In response to cross-examination by the defense in Ulbricht's trial Thursday, DHS special agent Jared Deryeghiayan revealed that in 2012 and 2013 he had pursued Karpeles as the suspected owner and operator of the Silk Road. He has also pursued Karpeles' Mt. Gox associate Ashley Barr as the voice of the Dread Pirate Roberts, the Silk Road's pseudonymous figurehead. Deryeghiayan confirmed he had even gone so far as to seek a warrant to search Karpeles' Gmail account based on "probable cause" that the Mt. Gox owner had secretly administered the Silk Road in a bid to boost the price of bitcoin, and with it his own substantial cryptocurrency fortune.
In an August 2013 affidavit written by Deryeghiayan and read aloud by Ulbricht's defense attorney Joshua Dratel, the agent cited evidence that included Karpeles' purported control of the website silkroadmarket.org, information received from a federal informant working with Karpeles, and Karpeles' profile as a programmer and bitcoin mogul. "I believe this evidence shows Karpeles controlled silkroadmarket.org and the tuxtele.com website and hosted them both at IP addresses he controlled," Deryeghiayan wrote in 2013. In his affidavit he went on to cite Karpeles' LinkedIn page, and to argue that Tokyo-based Karpeles was "well suited to [create] an e-commerce website such as the Silk Road underground website."
Karpeles responded to the trial's latest revelations on Twitter: "This is probably going to be disappointing for you," he wrote, "but I am not and have never been Dread Pirate Roberts." He declined Wired's request to comment further.
According to Deryeghiayan, his suspicions about Karpeles began when he started to analyze bitcoin accounts in April 2012. By July of that year, he "believed he had a good target" in Karpeles.
While Karpeles' English skills didn't match the public writings of the Dread Pirate Roberts, Deryeghiayan confirmed in response to Dratel's questions that he suspected Karpeles' Mt. Gox staffer Ashley Barr had served as something like Karpeles' ghostwriter, "a person who shared some of the same viewpoints … who was working for him."
In an internal email to other DHS staffers at the time, Deryeghiayan acknowledged writing: "We've built up quite a large list of information to lead us to this." By August 2012, Deryeghiayan believed strongly enough that Karpeles was involved in the Silk Road that he advised DHS officials not to visit any of the websites controlled by Karpeles for fear of tipping him off to his investigation. At some point he also began receiving information from a confidential informant close to Karpeles, though Deryeghiayan didn't offer details about that source in court.
Deryeghiayan's pursuit of Karpeles eventually led to an internal split within the DHS's Homeland Security Investigations team, or HSI, of which he was a part. While Deryeghiayan stealthily watched Karpeles from his Chicago office, another HSI team in Baltimore seized $3 million from Karpeles' Mt. Gox subsidiary Mutum Sigillum in May 2013. They accused him of running an unlicensed money transfer business.
The Baltimore HSI agents met with Karpeles' lawyers, who Deryeghiayan said offered to have Karpeles share information about who might be running the Silk Road. Deryeghiayan, meanwhile, said that he believed the Baltimore division had potentially blown his chance of fingering Karpeles as the owner of the Silk Road, and wrote a strongly worded email to fellow DHS staffers protesting the Baltimore agents' actions.
It's not clear what information, if any, Karpeles shared with the DHS about the Silk Road. When the court adjourned, Dratel said he still had at least an hour's worth of questions left for Deryeghiayan.
By raising Karpeles as an alternative suspect, it's not yet clear if Ulbricht's defense is seeking to convince the jury that Karpeles was in fact Silk Road's owner, or simply trying to raise doubts about the DHS's investigative abilities in the jury's mind. Dratel spent the first half of the day forcing Deryeghiayan to admit uncertainties in the prosecution's evidence linking Ross Ulbricht to the Dread Pirate Roberts persona, such as the possibility that the PGP private key that the Silk Road's owner used to "sign" private messages had been shared among multiple people. Dratel also cited an internal email Deryeghiayan had sent in which he posited that the author of the Dread Pirate Roberts' writing had changed in April 2012.
In his opening argument Tuesday, on the other hand, Dratel argued that his client Ulbricht had been set up by the "real Dread Pirate Roberts," though he didn't name any other candidates for that role. Dratel said Ulbricht had indeed created the Silk Road but had quickly handed it off to others. Those unknown figures, Dratel continued, grew it into a narcotics empire, then framed Ulbricht as "the perfect fall guy" in late 2013. Dratel said that that "real" Dread Pirate Roberts had become concerned that law enforcement knew his real name. "And that name is not Ross Ulbricht," he added.
Shortly after the defense raised the issue of Deryeghiayan's affidavit, prosecutor Serrin Turner objected to the line of questioning as "hearsay," leading to the jury eventually being removed from the courtroom so that Judge Katherine Forrest and both teams of lawyers could debate the issue. "The defense is trying to argue this other target is the real Dread Pirate Roberts," Turner protested.
But Forrest responded that the defense was merely trying to present "certain facts" to allow the jury to "draw inferences."
"The defense has been [trying to show] that Karpeles was at least arguably 'a' Dread Pirate Roberts," she said. "They're trying to raise reasonable doubts."