The "How Does a Medical Resident Work?" Edition
Slate culture writer Aisha Harris talks to a Boston-based physician about death, dermatology, and the 80-hour workweek.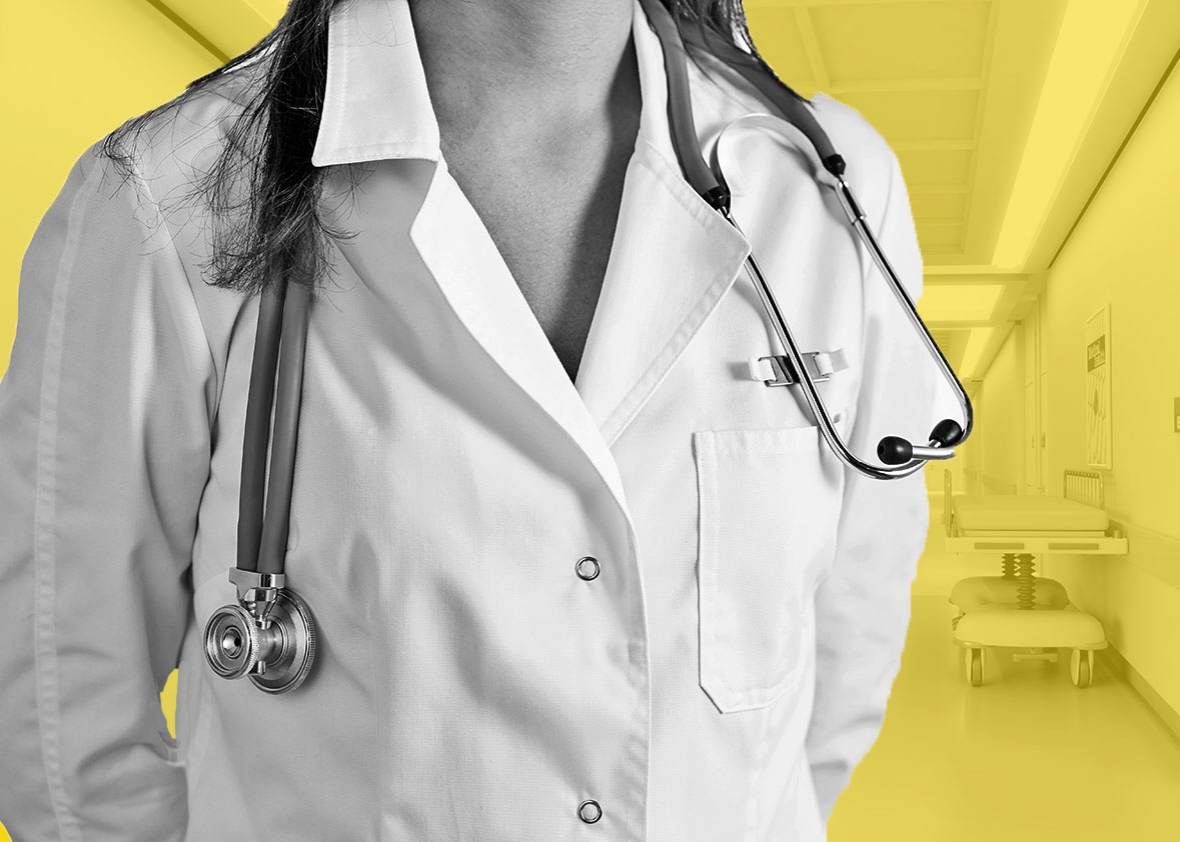 Listen to this episode of Working with guest Alexandra Charrow:
In the Season 3 premiere of Working, Slate culture writer Aisha Harris interviews Alexandra Charrow, a medical resident at Boston's Brigham and Women's Hospital. She describes what a typical day is like, how she's learning to grapple with death, and how her job isn't at all like Grey's Anatomy.
Charrow is a second-year resident in a combined internal medicine/dermatology residency program. Her internal medicine residency takes place at the Brigham and Women's Hospital, and the dermatology residency is part of the Harvard Combined Dermatology Residency Training Program.
In a Slate Plus extra, get a tour of the hospital and learn just what food can break the will of even the most steel-nerved doctor. If you're a member, enjoy bonus segments and interview transcripts from Working, plus other great podcast exclusives. Start your two-week free trial at slate.com/workingplus.
Our sponsors today: Citrix GoToMeeting. Hold a meeting with anyone from the convenience of your computer, smartphone, or tablet. Try it free for 30 days by visiting GoToMeeting.com and clicking the "try it free" button.
And, Warby Parker, a new concept in eyewear. Warby Parker makes buying glasses online easy, risk-free, and most of all enjoyable. Get free three-day shipping on your final frame choice when you go to warbyparker.com/working.
A Slate Plus Special Feature:
Want to know more about how a medical resident works? Read on.

In this Slate Plus extra, get a tour of the hospital and learn just what food can break the will of even the most steel-nerved doctor. Plus, an entire transcript of this podcast! (Not a member? Try out Slate Plus for free for two weeks!)