The "How Does a New Orleans Musician Work?" Edition
Singer, songwriter, and guitarist Sarah Quintana talks about what it takes to make in one of the richest music scenes in the world.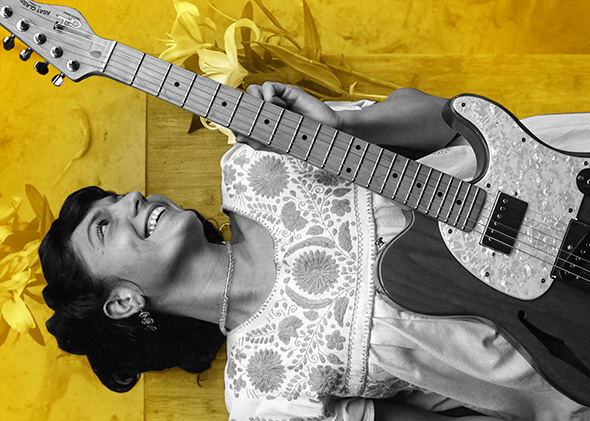 Listen to this episode of working with guest Sarah Quintana:
In this installment of Slate's podcast about work, host Adam Davidson of NPR's Planet Money and the New York Times Magazine talks with singer-songwriter Sarah Quintana about her life in the New Orleans music scene.
Quintana discusses growing up amid the city's deep and wide musical heritage, her evolution away from jazz favorites into original compositions, and her Kickstarter campaign (which you should really check out).*
And in a Slate Plus extra, Sarah talks about American Idol. If you're not a member, enjoy bonus segments and interview transcripts from Working, plus other great podcast exclusives. Start your two-week free trial at slate.com/workingplus.
Our sponsors today: Stamps.com, where you can buy and print official U.S. postage for any letter or package using your own computer and printer. For a no-risk trial and a special $110 bonus offer, visit their site and use the promo code "Working." Also: Harry's, featuring great razors, blades, and shaving products. For $5 off your first purchase, go to Harrys.com and use the promo code "Working."
Correction, April 21, 2015: Due to an editing error, this article originally ilnked to Sarah Quintana's 2012 Kickstarter campaign. Her current campaign is for an upcoming album called Miss River.