What Happens in Chicago, Stays in Chicago on Better Call Saul, Episode 3, "Nacho"
The hosts of Slate's TV Club podcast want someone to explain to them what the heck that youthful indiscretion was all about.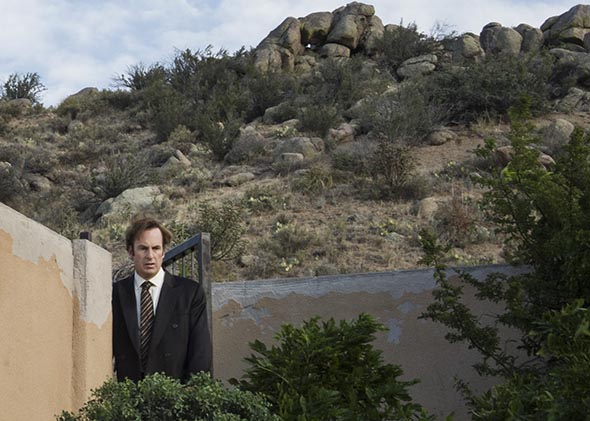 Listen to a recap of Episode 3 of Better Call Saul by clicking the arrow on the audio player below:
They discuss the use of monologue in blue-chip TV dramas, character development on Saul, and the elusive nature of an apparently criminal activity that is named for a major American city and an automotive add-on.
Note: This podcast contains spoilers about the episode "Nacho" and the series Breaking Bad. You're encouraged to watch the episode before listening to this podcast.
Our sponsor this week is Harry's, the shaving company that offers inexpensive razors, sleek handles, and great shave cream and gel delivered right to your door. First-time customers get $5 off when they visit Harrys.com and use the promo code SAUL.
Slate Plus members get early access to TV Club podcasts about Better Call Saul immediately following the broadcast on AMC. Nonmembers can try out this early access until Episode 4. If you like it, sign up for Slate Plus at slate.com/saulplus.
Correction, Feb. 16, 2015, 11:03 a.m.: This podcast originally misstated that Better Call Saul airs on Sunday evenings. The series airs on Monday evenings.