Vaccine Facts and Fictions
The Checkup from Slate and WBUR with an update on when to get the flu and HPV vaccinations.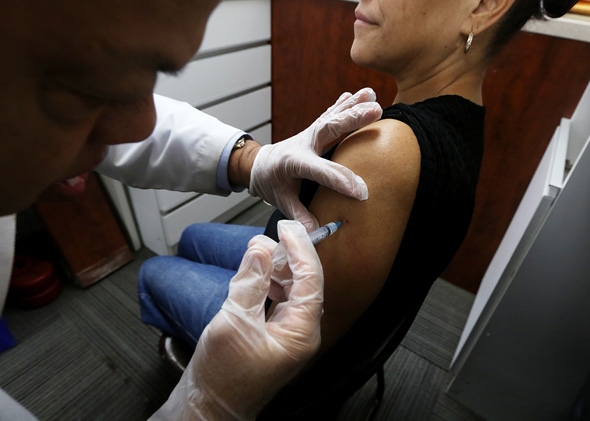 Listen to Episode No. 5 of The Checkup: Shots – Vaccination Facts and Fictions
Welcome to The Checkup. Our fifth episode, "Shots: Vaccine Facts and Fictions," begins with a look at new flu vaccines and the myriad choices consumers have this year (egg-free or short-needle anyone?) We also discuss the HPV vaccine with a pediatrician who shares her thoughts on why so many adolescents are not taking advantage of this anti-cancer vaccine. And we take a look at the growing trend of men who suffer from HPV-related cancers, like actor Michael Douglas, who says he got throat cancer from HPV he acquired through cunnilingus. Finally, we talk herd immunity and run through some of the preventable diseases, including whooping cough and measles, that are on the rise.
The Checkup Podcast is produced at WBUR by George Hicks.