Scientology, Hollywood, and the Prison of Belief
An interview with Lawrence Wright, author of Going Clear.
Listen to Episode 30 of The Afterword: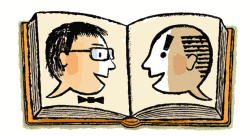 Advertisement

The Church of Scientology doesn't release membership figures, but according to Lawrence Wright's new book, Going Clear: Scientology, Hollywood, and the Prison of Belief, around 25,000 Americans belong to the church. Nevertheless, it has liquid assets of as much as $1 billion, and thanks to its appeal to Hollywood players, the church plays a significant role in American culture. Wright first wrote about Scientology in his February 2011 New Yorker article "The Apostate." His new book looks at the church's history; the complicated life of founder L. Ron Hubbard; its current leader, David Miscavige; and its most famous adherent, Tom Cruise. The discussion lasts about 28 minutes.
The Afterword, which appears in the Slate daily podcast feed every other Thursday, features interviews with the authors of new nonfiction books.
The podcast is produced by June Thomas. The executive producer of Slate's podcasts is Andy Bowers.
TODAY IN SLATE
Politics
Talking White
Black people's disdain for "proper English" and academic achievement is a myth.
Operation Backbone
How White Boy Rick, a legendary Detroit cocaine dealer, helped the FBI uncover brazen police corruption.