An Inside Look at the Hotel Industry
An interview with Jacob Tomsky, author of Heads in Beds.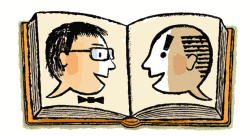 Jacob Tomsky was a parking valet with a freshly minted philosophy degree when he took his first job in the hospitality industry. Ten years later he had run front desks, managed a luxury hotel's housekeeping operation, and amassed a thorough understanding of how hotels work. In his new book, Heads in Beds: A Reckless Memoir of Hotels, Hustles, and So-Called Hospitality (reviewed by Alice Gregory in the November Slate Book Review), he shares inside secrets and offers tips on how to get the best from your hotel stay. The discussion lasts about 25 minutes.
The Afterword, which appears in the Slate daily podcast feed every other Thursday, features interviews with the authors of new nonfiction books. The next episode will feature Alexandra Horowitz, author of On Looking: Eleven Walks With Expert Eyes. It will be available on Jan. 17.
The podcast is produced by June Thomas. The executive producer of Slate's podcasts is Andy Bowers.