Learning How To Look
An interview with Alexandra Horowitz, author of On Looking.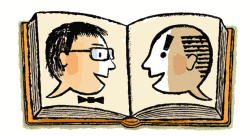 Advertisement

When Alexandra Horowitz, author of the New York Times best-seller Inside of a Dog: What Dogs See, Smell, and Know, decided to learn how to observe her everyday surroundings better, she took 11 walks, each one in the company of someone—or something—with a special expertise. In On Looking: Eleven Walks With Expert Eyes, Horowitz describes what she learned from a blind woman, a geologist, an artist, a toddler, a dog, and others. The discussion lasts about 26 minutes.
The podcast is produced by June Thomas. The executive producer of Slate's podcasts is Andy Bowers.
TODAY IN SLATE
Medical Examiner
Here's Where We Stand With Ebola
Even experienced international disaster responders are shocked at how bad it's gotten.