How the Iron Curtain Survived for So Long
An interview with Anne Applebaum.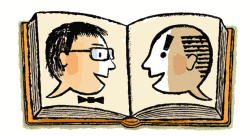 Listen to Episode 26 of The Afterword:

Before the end of World War II, Poland, Hungary, Czechoslovakia, East Germany, Romania, Bulgaria, Albania, and Yugoslavia had never been united in any way, and after Stalin's death in 1953, they each took different paths. Between 1945 and 1953, however, as Anne Applebaum writes in Iron Curtain: The Crushing of Eastern Europe 1944-1956, "it did seem as if the USSR would succeed in turning the widely varying nations of Eastern Europe into an ideologically and politically homogenous region." The tactics the Soviets used to ensure compliance from reluctant collaborators and passive opponents for more than 40 years have been repeated in the decades since by dictators around the globe. The discussion lasts about 25 minutes.
The Afterword, which appears in the Slate daily podcast feed every other Thursday, features interviews with the authors of new nonfiction books. The final episode of the year will be a little different: The guest will be Fred Bass of New York's Strand bookstore. It will be available on Dec. 20.
The podcast is produced by June Thomas. The executive producer of Slate's podcasts is Andy Bowers.