Can Schools Teach Character?
An interview with Paul Tough.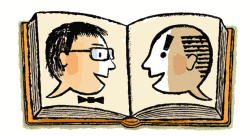 Listen to Episode 20 of The Afterword:
Advertisement

"Most early-childhood classrooms in the United States," writes Paul Tough in his new book How Children Succeed, "are designed to develop in children a set of pre-academic skills, mostly related to deciphering text and manipulating numbers." Nevertheless, research conducted in the last few years suggests that stuffing this kind of information into a child's head is not the most important task in those early years. "What matters, instead, is whether we are able to help her develop a very different set of qualities, a list that includes persistence, self-control, curiosity, conscientiousness, grit, and self-confidence." How Children Succeed describes the new discoveries and reports on the ways innovative educators are developing techniques to help children develop these traits. The interview lasts about 30 minutes.
Podcast produced by June Thomas. The executive producer of Slate's podcasts is Andy Bowers.
TODAY IN SLATE
The Extraordinary Amicus Brief That Attempts to Explain the Wu-Tang Clan to the Supreme Court Justices
The Human Need to Find Connections in Everything
It's the source of creativity and delusions. It can harm us more than it helps us.