How the Women of Newsweek Sued Their Bosses and Transformed the Workplace
An interview with Lynn Povich.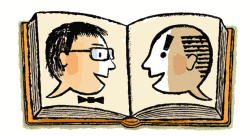 Listen to Episode 21 of The Afterword:
In the late 1960s, Newsweek was an exciting place to work: The magazine was the "hot book," famous for its coverage of the civil rights movement, the sexual revolution, and women's liberation. But inside the magazine, the female career track ended in a dead end. Women could work distributing mail, clipping newspaper stories, or as researchers, fact-checking stories, but that was the end of the line. Only women were hired as fact-checkers, and only men were hired as reporters and writers. On March 16, 1970, the day that Newsweek ran a cover story headlined "Women in Revolt," 46 of Newsweek's female employees sued the magazine, claiming discrimination in hiring and promotion. In The Good Girls Revolt: How the Women of Newsweek Sued their Bosses and Changed the Workplace, Lynn Povich, who was one of the protest's ringleaders, tells the story of the suit and how it changed the American media.
The Afterword, which appears in the Slate daily podcast feed every other Thursday, features interviews with the authors of new nonfiction books. The next guest will be Christopher Bonanos, talking about his new book Instant: The Story of Polaroid. That podcast will be live on Oct. 11.
The podcast is produced by June Thomas. The executive producer of Slate's podcasts is Andy Bowers.