The Strange Story of Integration in America
An interview with Tanner Colby.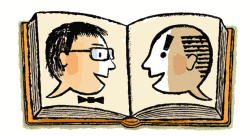 Listen to Episode 17 of The Afterword:
In the summer of 2008, Tanner Colby, whose book The Chris Farley Show: A Biography in Three Acts had recently made the New York Times best-seller list, watched, donated money to, and generally celebrated Barack Obama's presidential bid. As he cheered the man who would become America's first black president, he realized that he didn't know any black people—not well enough to have visited their homes, at least. So he set out to discover why that was. Some of My Best Friends Are Black: The Strange Story of Integration in America follows four stories—the history of busing, housing policy, affirmative action in the workplace, and Louisiana's segregated Roman Catholic parishes—to explore how the legal barriers of Jim Crow were replaced by policies that maintained a separate and unequal status quo. The interview lasts around 35 minutes.
Podcast produced by June Thomas. The executive producer of Slate's podcasts is Andy Bowers.