The Secrets of Highly Effective Dictators
An interview with William J. Dobson.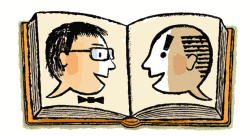 Listen to Episode 15 of The Afterword:
Gone are the days when authoritarian regimes were run by strongmen with bristling mustaches. Today, a prison state like North Korea is the exception rather than the rule. Modern totalitarian states have cleverly adapted, scheming to exploit the global system without losing their grip on power. In The Dictator's Learning Curve, Slate politics and foreign affairs editor William J. Dobson looks at the methods employed by dictatorial rulers in places like Russia, China, Venezuela, and Egypt. He also spent time with many of the brave politicians who oppose their rule. The conversation lasts around 28 minutes.
The Afterword, which appears in the Slate daily podcast feed every other Thursday, features interviews with the authors of new nonfiction books. The next guest will be Robin Shulman, talking about her new book Eat the City: A Tale of the Fishers, Foragers, Butchers, Farmers, Poultry Minders, Sugar Refiners, Cane Cutters, Beekeepers, Winemakers, and Brewers Who Built New York. That podcast will go live on July 19.
Podcast produced by June Thomas. The executive producer of Slate's podcasts is Andy Bowers.