An Eccentric Doctor in a Strange Place
An interview with Pam Belluck.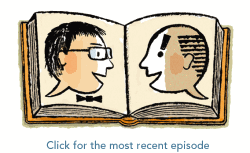 Listen to Episode 13 of The Afterword:
Dr. Timothy Lepore, Nantucket's only surgeon, is also the head of medicine at the island's hospital, the medical examiner, the school physician, and the high-school football team doctor. He is also a world-class eccentric who has a red-tailed hawk, collects guns, and, until he lost the ability to sterilize them, would sometimes perform surgery using scalpels that he'd carved from obsidian. In Island Practice: Cobblestone Rash, Underground Tom, and Other Adventures of a Nantucket Doctor, New York Times reporter Pam Belluck tells the story of a maverick physician and the strange, isolated place where he lives and works. The show runs around 26 minutes.
Podcast produced by June Thomas. The executive producer of Slate's podcasts is Andy Bowers.
TODAY IN SLATE
Politics
Blacks Don't Have a Corporal Punishment Problem
Americans do. But when blacks exhibit the same behaviors as others, it becomes part of a greater black pathology.
Lifetime Didn't Think the Steubenville Rape Case Was Dramatic Enough
So they added a little self-immolation.