A Year of Buying Black
An interview with Maggie Anderson.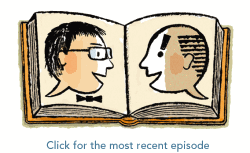 Listen to Episode 7 of The Afterword:
In 2009, Maggie Anderson and her family pledged that they would patronize black-owned companies whenever possible, so she scoured the Chicago area for black-owned supermarkets, dry cleaners, gas stations, pharmacies, and clothing stores. Our Black Year: One Family's Quest To Buy Black in America's Racially Divided Economy is the story of their experiment in conscious consumerism. Anderson discovered that black businesses lag behind businesses of all other racial and ethnic groups in every measure of success. In the Asian community, a dollar circulates among local shop owners, banks, and business professionals for up to 28 days. In the Jewish community, a dollar circulates for 19 days. In the African-American community, a dollar is gone within six hours. The interview runs about 29 minutes.
The Afterword, which appears in the Slate daily podcast feed every other Thursday, features interviews with the authors of new nonfiction books. The next guest will be Jonah Lehrer, author of Imagine: How Creativity Works.
Podcast produced by June Thomas. The executive producer of Slate's podcasts is Andy Bowers.