The Global Rise of the Informal Economy
A new podcast about nonfiction books and their authors.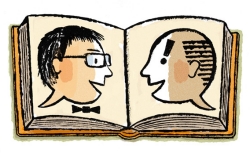 Listen to Episode 2 of Slate's new podcast, The Afterword:
Today, claims Robert Neuwirth in his new book Stealth of Nations: The Global Rise of the Informal Economy, one-half the world's workers—close to 1.8 billion people—are involved in the informal economy in jobs that are "neither registered nor regulated, getting paid in cash, and, most often, avoiding income taxes." In researching his book, Neuwirth traveled the world, visiting markets and street vendors in Nigeria, China, Paraguay, Brazil, and around the United States. This discussion of the book lasts around 30 minutes.
Podcast produced by June Thomas. Executive producer: Andy Bowers.