The Greece Edition
Slate Money on the eurozone backstory, Greece's failures, and what it means to have unsustainable debt.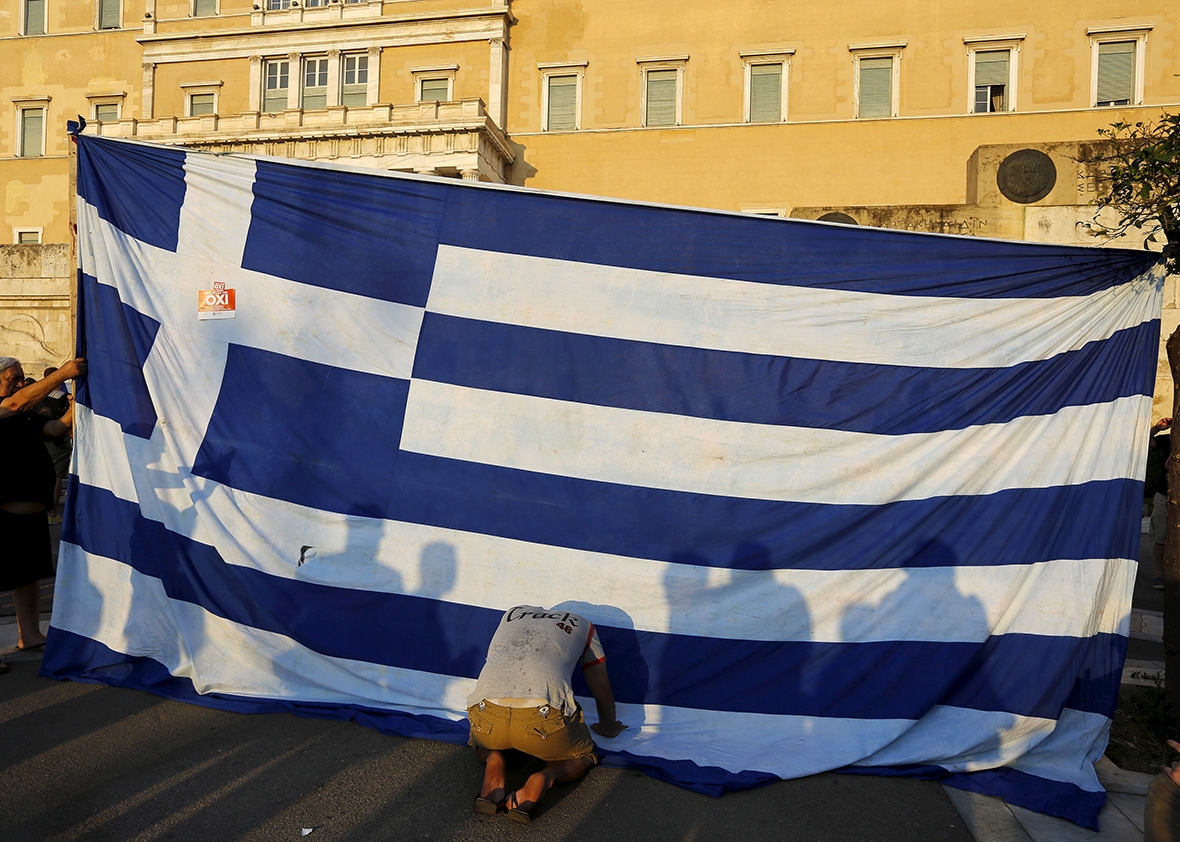 Listen to Episode No. 62 of Slate Money:
On this week's episode of Slate Money, Felix Salmon of Fusion, Cathy O'Neil of mathbabe.org, and Slate's Moneybox columnist Jordan Weissmann discuss:
Everything you need to know about the eurozone and past defaults
What Greece did wrong
How debt restructuring works
Slate Money will appear every Saturday in the Slate Daily Podcast and its own feed.