The Automatic for the People Edition
Slate Money on odious debt as an international power play, Charles Schwab's plan to create a robo-adviser, and the Apple smartwatch.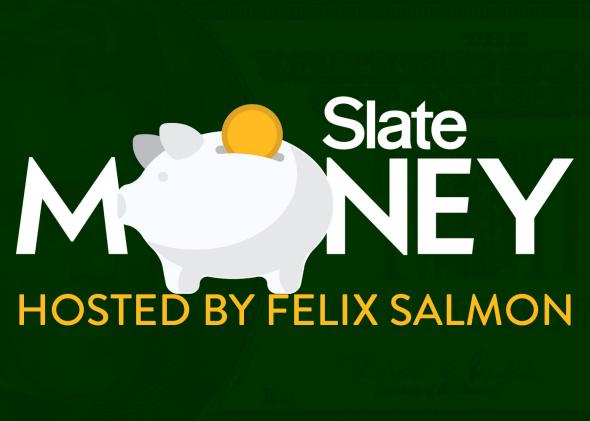 Listen to Episode No. 44 of Slate Money*:
On this week's episode of Slate Money, host Felix Salmon and co-hosts Cathy O'Neil of mathbabe.org and Jordan Weissmann of Slate discuss how we can prevent evil dictators from borrowing money. Also, robot wars, racist fines, and the class distinctions that Apple is creating among its customers.
This week's episode was sponsored by Citrix GoToMeeting, the easy way to meet with co-workers online. Visit GoToMeeting.com and click the "TRY IT FREE" button.
Love Slate podcasts? Listen longer with Slate Plus! Members get bonus segments, ad-free versions, exclusive podcasts, and more. Start your two-week free trial at slate.com/moneyplus.
Topics discussed on the show today:
Slate Money will appear every Saturday in the Slate Daily Podcast feed and its own feed.
*Correction, March 20, 2015: This post originally misidentified Episode No. 44 of Slate Money as Episode No. 45.