Slate Money Talks Dollars and Sense
Listen to Slate's show on former congressmen working for Wall Street, dollar-store mergers, and premium bonds.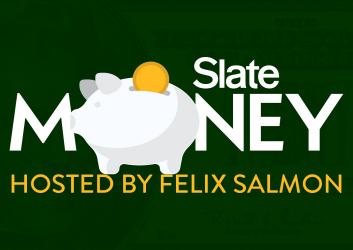 Listen to Episode No. 17 of Slate Money:
On this week's episode of Slate Money, Felix Salmon of Fusion, Cathy O'Neil of Math Babe, and Slate's Jordan Weissmann discuss the revolving door between Congress and Wall Street, the problem with dollar-store mergers, and saving through premium bonds.
Slate Money will appear every Saturday in the Slate Daily Podcast and its own feed (links above).