The Unbearable Modesty of Tim Geithner
Slate Money on the new book Stress Test, Christine Lagarde's disinvitation, and more.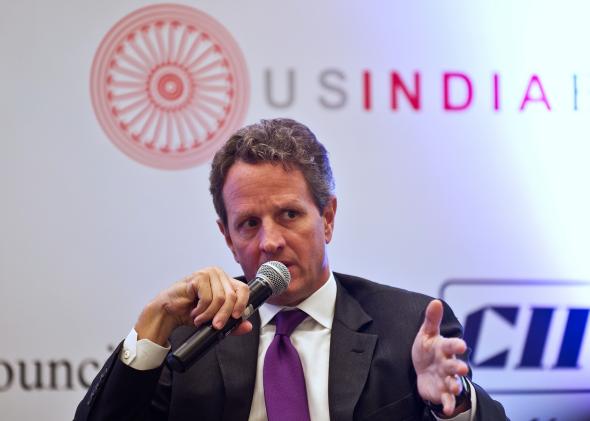 Listen to Episode 2 of Slate Money:
On this week's episode of Slate Money, we discuss what Timothy Geithner's Stress Test teaches us about what went wrong during the financial crisis (and why the situation may not have improved much). We also talk about why International Monetary Fund head Christine Lagarde isn't speaking at Smith College, and how student debt impacts the housing market. Plus each panelist gives his or her Number of the Week.
Advertisement

Slate Money will appear every Saturday in the Slate Daily Podcast and its own feed (links above).
TODAY IN SLATE
The Extraordinary Amicus Brief That Attempts to Explain the Wu-Tang Clan to the Supreme Court Justices
The Human Need to Find Connections in Everything
It's the source of creativity and delusions. It can harm us more than it helps us.