My Little Haggler
Episode 9 of Slate's Negotiation Academy on negotiating with children.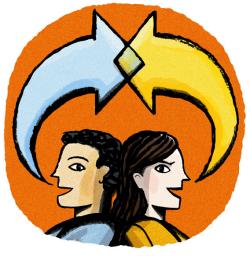 Listen to Episode 9 of Slate's Negotiation Academy (or scroll down for a player containing every episode):
They're the craftiest, most frustrating, and most creative negotiating partners you'll ever have: your kids. Some parents think you should never haggle with children; others find themselves negotiating even the smallest details of daily life. In Episode 9, we'll explore when it's a good idea to bargain with your kids, as well as the best ways to do it.
Our guest this week is Mark Sossin, professor of psychology at Pace University. We'll also hear from Lt. Jack Cambria, commander of the NYPD hostage negotiation team (trust us, his perspective is very useful in this context).
You'll find all our episodes available in the player below:
Podcast produced by Mark Phillips. Executive producer: Andy Bowers.