The Ticking Clock and Other Physical Tactics: Slate's Negotiation Academy
Episode 4 of our series on haggling like the pros.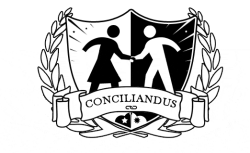 Listen to Episode 4 of Slate's Negotiation Academy (or scroll down for a player containing every episode):
In this week's installment of Slate's Negotiation Academy, we focus on several physical tactics you can consider when going into your negotiation: Should you haggle in person, by phone, or over email? How should the room be arranged? What do bathroom breaks mean for your status in the talks? And perhaps most important: How and when should you employ the powerful but tricky tactic of imposing a deadline?
In this episode, we talk to Dr. Richard Haass, a veteran diplomat and current president of the Council on Foreign Relations. (He also has an unusual connection to one of us, which you'll hear about in the show.)
You'll find all our episodes available in the player below:
Podcast produced by Mark Phillips.