Confronting This Town with This Town
Mark Leibovich discusses his new Washington exposé at D.C.'s Politics & Prose.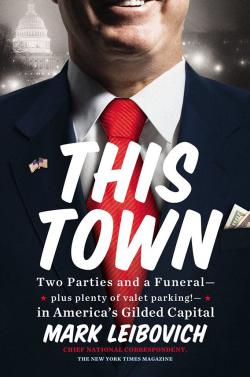 There may have been no more eagerly-awaited book in the nation's capital than This Town, New York Times Magazine writer Mark Leibovich's exposé of the incestuous nexus of politics, lobbying, and the media. For months prior to publication, Washington big-wigs speculated about whether they'd be mentioned in the book, or—even worse—not mentioned. And now that it's been published, the book's revelations are still echoing throughout "this town's" halls of power and influence. Leibovich recently read from the book and answered questions from the hometown crowd at D.C.'s Politics & Prose bookstore.
"Live at Politics & Prose" is a biweekly program from Slate Radio featuring some of today's best writers reading from their new work and answering audience questions at Washington D.C.'s famous bookstore. You can subscribe for free through iTunes or with our RSS Feed to catch all upcoming episodes.