The Murky True Story Behind The Searchers
Glenn Frankel discusses his new book about the making of an American legend.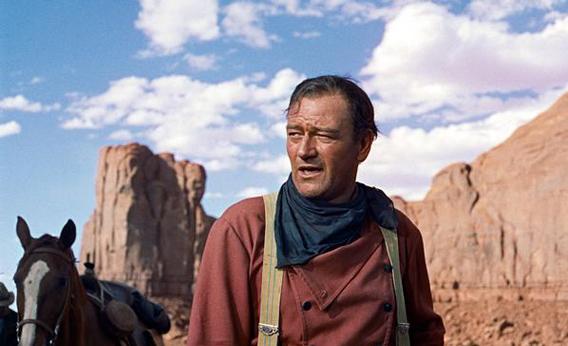 John Ford's The Searchers is widely considered not only one of the best Westerns of all time but one of the best movies, period. (It's currently No. 7 on Sight & Sound's list of the 50 greatest films.) Less well-known is the true story that inspired the film, the 1836 kidnapping of 9-year-old Cynthia Ann Parker, a white girl captured in a Comanche raid during the long-running war between Native Americans and European immigrants in Texas. Parker lived for decades with the Comanche before being returned, not altogether happily, to her original community. Former Washington Post reporter Glenn Frankel has written a new book that explores the facts and the myths surrounding Parker's abduction, the legacy of both her white and Comanche families, and how it all came to be portrayed—and altered—by John Ford and John Wayne in The Searchers.
"Live at Politics & Prose" is a new show from Slate Radio that features some of today's best writers reading from their new work and answering audience questions at Washington, D.C.'s famous bookstore. You can subscribe for free through iTunes or with our RSS Feed to catch all upcoming episodes.
You can even scan this QR code on your smartphone and subscribe to the podcast right away: