Hang Up and Listen: The What Are We Going to Do With These People? Edition
Slate's sports podcast on the NFL and domestic violence, Jameis Winston and Hope Solo, and the baseball pennant races.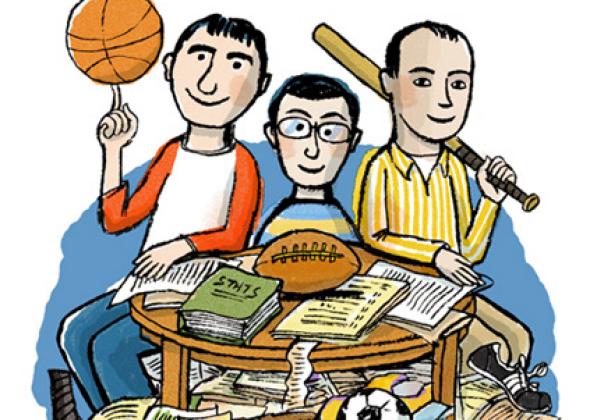 Listen to Hang Up and Listen with Stefan Fatsis, Josh Levin, and Mike Pesca by clicking the arrow on the audio player below:
In this week's episode of Slate's sports podcast Hang Up and Listen, Stefan Fatsis, Josh Levin, and Mike Pesca talk to ESPN's Jane McManus about covering the NFL's response to domestic violence, the NFL's failure to address its past problems with domestic abuse, and how to give women a stronger voice in sports. They discuss the cases of Florida State quarterback Jameis Winston and U.S. women's national team goalkeeper Hope Solo, asking how the media and sports institutions should treat them. Finally, they are joined by Grantland writer Ben Lindbergh to discuss the baseball pennant races, review the Oakland A's collapse, and examine playoff myths.
Here are links to some of the articles and other items mentioned on the show:
On this week's Slate Plus bonus segment, Stefan Fatsis, Josh Levin, and Mike Pesca are joined by Ben Lindbergh to discuss Derek Jeter's farewell tour and just how much he has hurt the Yankees by playing. Slate Plus members get an ad-free version of this podcast with bonus segments. Visit slate.com/hangupplus and try it free for two weeks.
Podcast production and edit by Mike Vuolo. Links compiled by Chris Laskowski.