What a Cherokee Chief Can Tell Us About Andrew Jackson
NPR host Steve Inskeep examines the complicated story of America's seventh president through a new lens.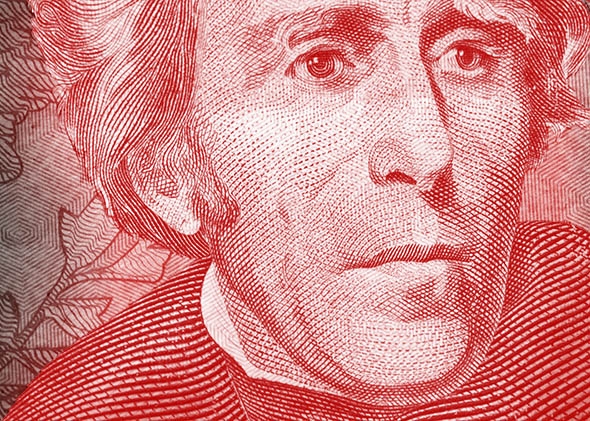 Listen to Episode 268 of Slate's The Gist:
Today's sponsors: Stamps.com, where you can buy and print official U.S. postage right from your desk using your own computer and printer. Use the promo code THEGIST to get a no-risk trial and a $110 bonus offer. And, Squarespace, the easiest way to create a beautiful website, blog, or online store. Use the offer code GIST at checkout to get 10 percent off. Squarespace. Build it Beautiful.
Join Slate Plus! Members get bonus segments, exclusive member-only podcasts, and more. Sign up for a free trial today at slate.com/gistplus.
Join the discussion of this episode on Facebook.