The Creator of Doc McStuffins
The executive producer of the Peabody Award–winning children's show shares a career arc that includes Israeli Sesame Street and Alaskan bar fights.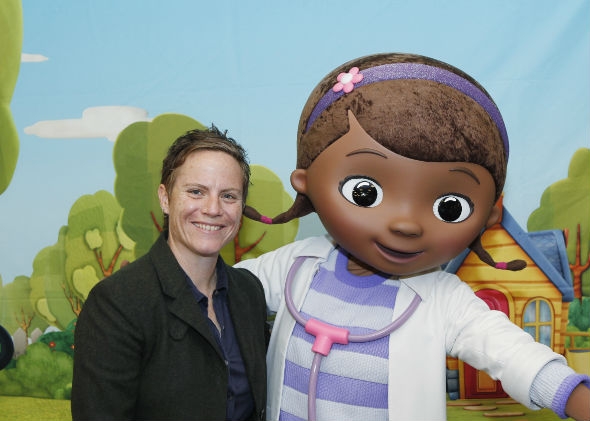 Listen to Episode 281 of Slate's The Gist:
What kind of person is drawn to write for children's television? And why does that person always seem to sneak in adult jokes and pop culture references? The creator and executive producer of Doc McStuffins, Chris Nee, shares the wide variety of experiences that led her to create the Peabody Award–winning show for Disney Junior. For the Spiel, it's time to name a new Lobstar of the antentwig.
Today's sponsor: Harry's, the shaving company that offers German-engineered blades, well-designed handles, and shipping right to your door. Visit Harrys.com for $5 off your first purchase with the promo code GIST.
Join Slate Plus! Members get bonus segments, exclusive member-only podcasts, and more. Sign up for a free trial today at slate.com/gistplus.
Join the discussion of this episode on Facebook.