His Dunkological Clock Was Ticking
Mike Pesca and Asher Price head to New York's West 4th Street Courts to discuss slam-dunking in your 30s.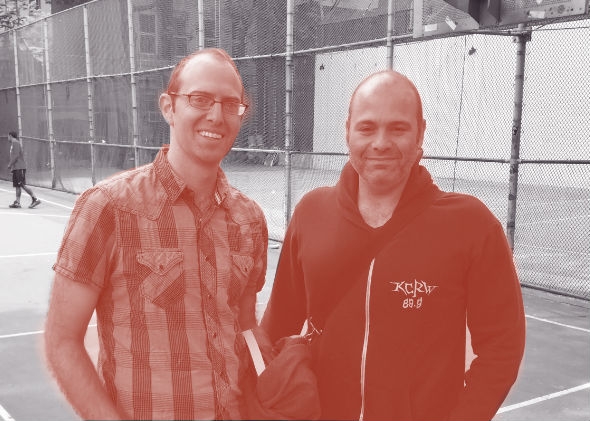 Listen to Episode 271 of Slate's The Gist:
When Asher Price reached his mid-30s, he realized it was his last chance to learn how to dunk a basketball. Today on The Gist, we'll visit the West 4th Street Courts to learn about his training regimen and the symbolism behind a slam dunk. He's the author of Year of the Dunk: A Modest Defiance of Gravity. For the Spiel, debating about debates.
Today's sponsor: Squarespace, the easiest way to create a beautiful website, blog, or online store. Use the offer code GIST at checkout to get 10 percent off. Squarespace. Build it Beautiful.
Join Slate Plus! Members get bonus segments, exclusive member-only podcasts, and more. Sign up for a free trial today at slate.com/gistplus.
Join the discussion of this episode on Facebook.