Nine out of 10 Germs Agree
We dig through Maria Konnikova's purse for hand sanitizer. Will she come clean about its effectiveness?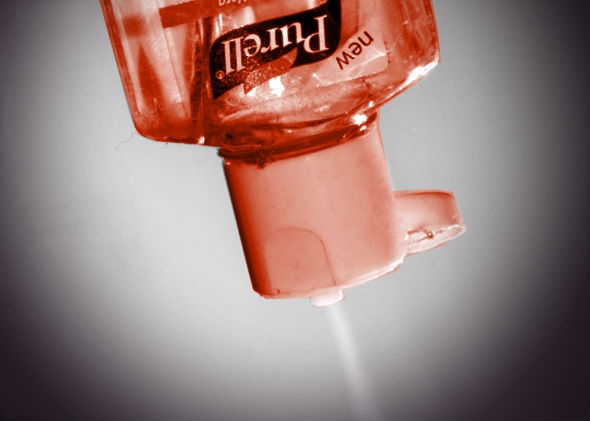 Listen to Episode 260 of Slate's The Gist:
Today on The Gist, what does the looong campaign mean for 2016's candidates? Annie Lowrey from New York magazine joins us for a reasonable amount of time. She's part of a new Panoply podcast called Podcast for America, which debuts Tuesday on Soundcloud and iTunes.
For the Spiel, Mike explores the growing popularity of the breastaurant—and does it partly in rhyme.
Today's sponsor: Harry's, the shaving company that offers German-engineered blades, well-designed handles, and shipping right to your door. Visit Harrys.com for $5 off your first purchase with the promo code GIST.
Join Slate Plus! Members get bonus segments, exclusive member-only podcasts, and more. Sign up for a free trial today at slate.com/gistplus.
Join the discussion of this episode on Facebook.