Eating Chinese Food Out of the Carton
Mike Pesca loves The Americans, so when the drama fell victim to the ultimate cliché, he had to challenge the creators.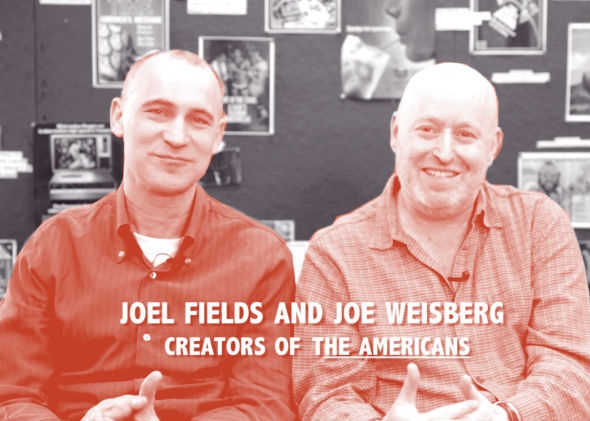 Listen to Episode 257 of Slate's The Gist:
Today on The Gist, Joel Fields and Joe Weisberg are called out for making a notorious cliché on their hit FX spy drama, The Americans. They recently hosted a Slate podcast following Season 3 of their show, available in iTunes, or as an RSS feed.
Plus, we discuss the importance of diversity in children's literature with Minnesota Supreme Court Justice and NFL Hall of Famer Alan Page, and his daughter, educator Kamie Page. They are the authors of the children's book The Invisible You, available on the Page Education Foundation website, page-ed.org. For the Spiel, please take your political commentary out of the Amtrak tragedy.
Join Slate Plus! Members get bonus segments, exclusive member-only podcasts, and more. Sign up for a free trial today at slate.com/gistplus.
Join the discussion of this episode on Facebook.