Hoist Up the Liberland Flag
We think the self-declared micronation's thin black stripe looks nice, but did they have to put a bird on it?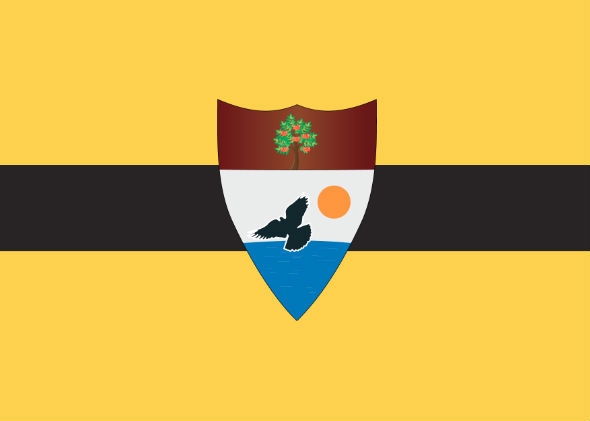 Listen to Episode 264 of Slate's The Gist:
Today on The Gist, our resident vexillologist Ted Kaye explains why it's so much fun to visit micronation.org and size up the baby flags. For more flag news, we strongly recommend subscribing to the Vexilloid Tabloid, the bimonthly newsletter of the Portland Flag Association. Then, Mike asks Maria Konnikova of the New Yorker to open our eyes about insomnia, the latest in a series we call "Is That Bulls--t?" In the Spiel, Mike finds himself defending Lindsey Graham.
Today's sponsor: QuickBooks. If you work for yourself, try QuickBooks Self-Employed. See what QuickBooks Self-Employed can do for you with a free 30-day trial at tryselfemployed.com/thegist.
Join Slate Plus! Members get bonus segments, exclusive member-only podcasts, and more. Sign up for a free trial today at slate.com/gistplus.
Join the discussion of this episode on Facebook.