Scharpling and Wurster Do It Best
Tom Scharpling and Jon Wurster aren't used to talking about what makes their imaginative radio comedy work, but we'll make them try.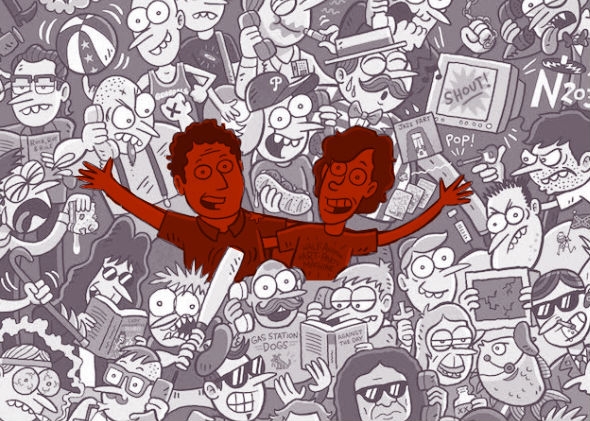 Listen to Episode 219 of Slate's The Gist:
Tom Scharpling and Jon Wurster rarely analyze why their brand of two-man radio comedy is so potent. Today on The Gist, they pause to consider 13 years of hilariously weird phone calls from Newbridge, New Jersey. Their box set The Best of the Best Show is available from the Numero Group. For the Spiel, Mike takes a stand against dictators (although a couple are all right).
Today's sponsor: The Great Courses, engaging audio and video lectures taught by top professors, with courses like "Fundamentals of Photography." Right now, get 80 percent off the original price when you visit thegreatcourses.com/gist.
Join Slate Plus! Members get bonus segments, exclusive member-only podcasts, and more. Sign up for a free trial today at slate.com/gistplus.
Join the discussion of this episode on Facebook.