One Condiment to Rule Them All
The Gist travels to New York's Maille boutique to meet the city's first mustard sommelier.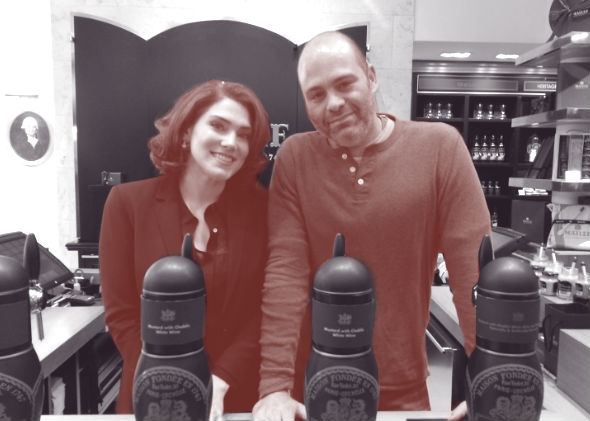 Listen to Episode 206 of Slate's The Gist:
The New York outpost of France's famed Maille mustard empire features myriad varieties of the spicy condiment, including some on tap. Today on The Gist, mustard sommelier Pierette Huttner gives Mike a tour. Plus, the financial side of the mustard-yellow and white (or blue and black) dress with Slate Editor-in-Chief Julia Turner. For the Spiel, Mr. Bibi goes to Washington
Today's sponsors: Citrix GoToMeeting. When meetings matter, millions choose GoToMeeting. Get a free 30-day trial by visiting GoToMeeting.com and clicking the "try it free" button. Also, Squarespace.com. Get a free trial and 10 percent off your first purchase when you visit Squarespace.com and enter offer code GIST.
Join the discussion of this episode on Facebook.