If It Looks Like Sam Smith, but Sounds Like Tom Petty, It's Probably Tom Petty
In the investigation of similarities between songs like "Won't Back Down" and "Stay With Me," melody is the smoking gun.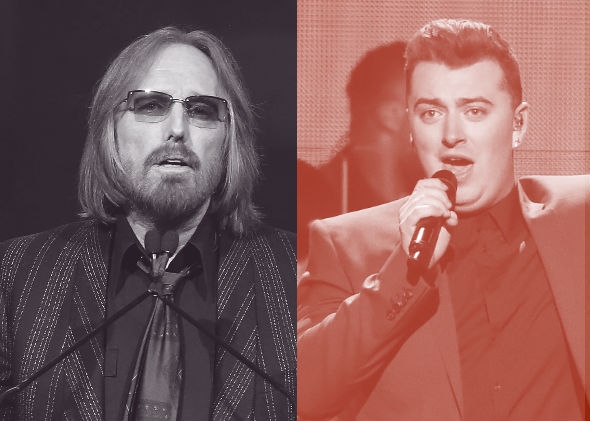 Listen to Episode 188 of Slate's The Gist:
Are headlines about "three-parent babies" far-fetched, or spot-on? Today on The Gist, BuzzFeed News science editor Virginia Hughes reminds us what we wish we remembered about mitochondrial DNA from ninth-grade biology.* Plus, music writer Chris Molanphy explains why Tom Petty received credit for Sam Smith's top-10 hit "Stay With Me." For the Spiel, lower-upper middle-lower-upper class warfare.
Complete Slate's podcast listener survey! Tell us about yourself and your favorite podcasts so that Slate can serve you better. We'd appreciate two minutes of your time. Go to slate.com/survey.
Today's sponsors: Stamps.com. Sign up for a no-risk trial and get a $110 bonus offer, when you visit Stamps.com and enter promo code TheGist. Also, Squarespace.com. Get a free trial and 10 percent off your first purchase when you visit Squarespace.com and enter offer code GIST. Promo Code: Gist.
Join the discussion of this episode on Facebook.
*Correction, Feb. 9, 2015, 6:16 p.m.: This post originally misidentified Virginia Hughes as a BuzzFeed science editor. She is a BuzzFeed News science editor.