The Most Interesting Man We Know
Storytelling coach Matt Dicks demonstrates why he's a regular on The Moth and offers some tips for your bid to receive our storytelling makeover.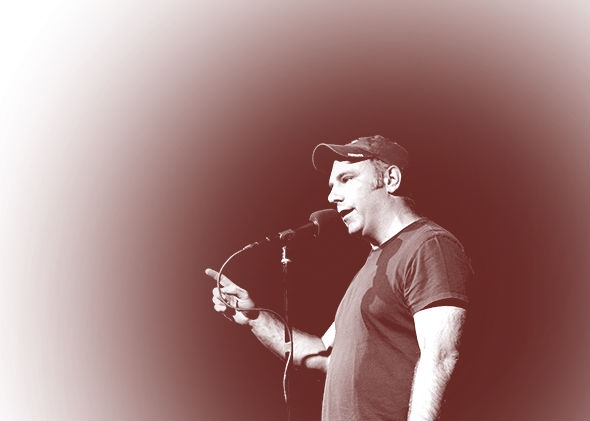 Listen to Episode 189 of Slate's The Gist:
Today on The Gist, we might have audio from Brian Williams' helicopter being shot down. Plus, storyteller Matt Dicks tells us about how he pares down memorable moments from his life into the five seconds that are worth telling. He's helping us train a master storyteller here on The Gist. Want to pitch your tale? Tell us your name, a little bit about you, and brief version of your story. Call 304-607-GIST (4478) with your minute-long pitch.
Complete Slate's podcast listener survey! Tell us about yourself and your favorite podcasts so that Slate can serve you better. We'd appreciate two minutes of your time. Go to slate.com/survey.
Today's sponsors: Squarespace.com. Get a free trial and 10 percent off your first purchase when you visit Squarespace.com and enter offer code GIST. And, The Great Courses. Their course on "The Art of Storytelling: From Parents to Professionals" is a great fit for The Gist listeners. Order from eight of their best-selling courses at up to 80 percent off the original price. Go to thegreatcourses.com/GIST.
Join the discussion of this episode on Facebook.