Is "Don't Be Evil" More Than a Slogan?
Is the Internet inherently good for mankind, or is it just good for business?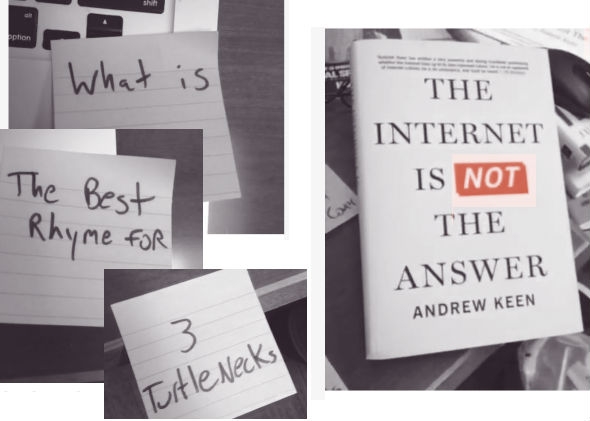 Listen to Episode 173 of Slate's The Gist:
Today on The Gist, Michael Levi from the Council on Foreign Relations helps us find the right analogy for describing the impact and scale of the Keystone XL pipeline. Plus, when Silicon Valley profits, who is losing? Internet entrepreneur Andrew Keen joins us to discuss The Internet Is Not the Answer (and Pesca offers the one scenario in which the Internet is always the answer). For the Spiel, things we can't actually believe are going on in the world.
Today's sponsor: Friday Night Tykes. The new season premieres Jan. 20 at 9/8c on Esquire Network.
Join the discussion of this episode on Facebook.