Abraham Grinchstein
The little known backstory of the seasonal player-hater.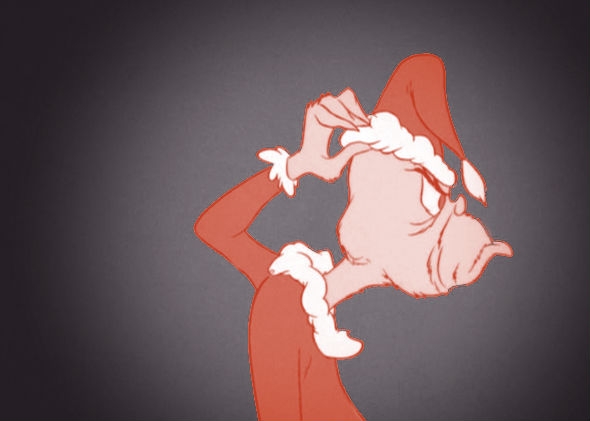 Listen to Episode 163 of Slate's The Gist:
Thanksgiving cocktails are about a nice drink with your family, but for Christmas it's fully medical. Today on The Gist, we return to Hudson Clearwater for a drink with Peter Thomas Fornatale and Chris Wertz. For the Spiel, Mike reveals the real reason the Grinch hated Christmas.
Join the discussion of this episode on Facebook.
A twist on the traditional Godfather doctored with smoky citrus bitters and a hint of single malt.
Two spritzes of Ardbeg whisky with an atomizer