The Bomb Makers' Bomb Maker
The Gist learns what happened when a Nevada casino discovered a ransom note, and gigantic bomb, on its second floor.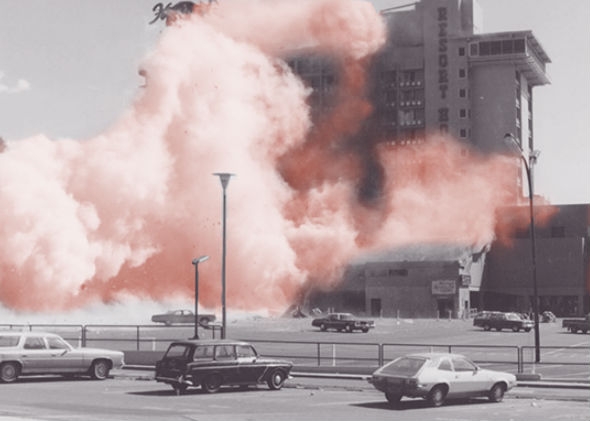 Listen to Episode 78 of Slate's The Gist:
On The Gist, Mike plays the mad dog and our guests play the Englishmen. Journalist Adam Higginbotham shares the story of a huge, ingeniously sinister bomb found in a Nevada casino in August 1980. His Atavist single is called A Thousand Pounds of Dynamite. Plus, Richard V. Reeves of Brookings explains why Americans should be just as concerned about economic mobility as income inequality. For the Spiel, is it fair to describe Michael Brown as "no angel"?