Does Obama Need More Drama?
The Gist on the pros and cons of rhetorical restraint, and a visit to the Loser's Lounge.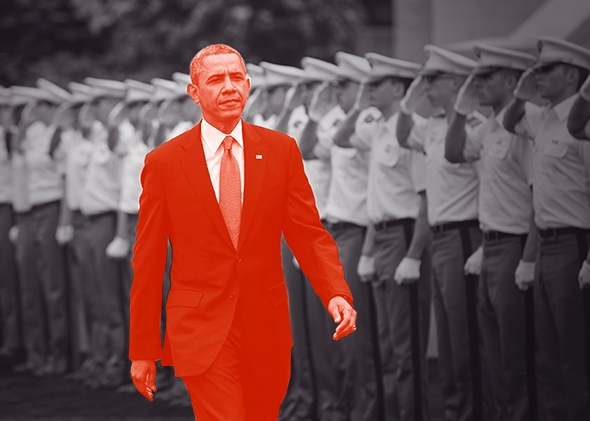 Listen to Episode 21 of Slate's The Gist:
President Obama's speech to West Point graduates drew criticism for its restrained foreign policy prescriptions and less-than-lofty oratory. Today on The Gist, a look at Obama's turn toward more subdued rhetoric with former Jimmy Carter speechwriter and New Yorker staff writer Hendrik Hertzberg. Then, Joe McGinty from the Loser's Lounge explains how his band performs tributes to our guiltiest of guilty musical pleasures. In the Spiel, we sniff through Mike's browser cookies until we uncover a truffle.