Taking (a Fake) One for the Team
The Gist explores the strategy behind embellished dives, grass writhing, and limb clutching at the World Cup.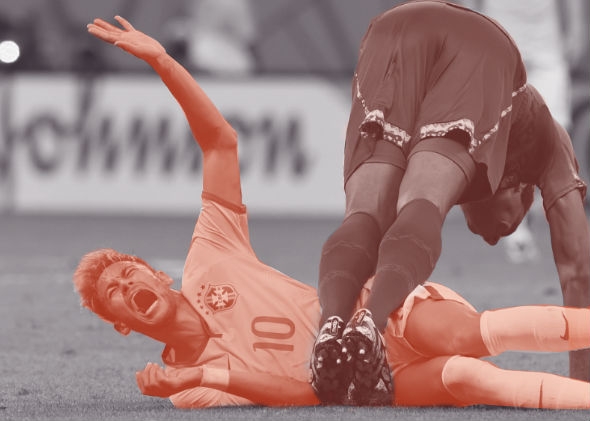 Listen to Episode 39 of Slate's The Gist:
An obscure U.S. government agency called the Export-Import Bank is under fire from the GOP. Rana Foroohar of Time explains why politicians gunning for this credit agency could hurt the export market. Also, flop analyst Geoff Foster explains why so much of the World Cup involves players dramatically lurching and clutching their injured body parts. In today's Spiel, Mike takes a step way back to evaluate the Hobby Lobby verdict.