Getting In Episode 7A: Tips for Navigating Notification Season
What to do if your financial aid needs change between college admission and acceptance.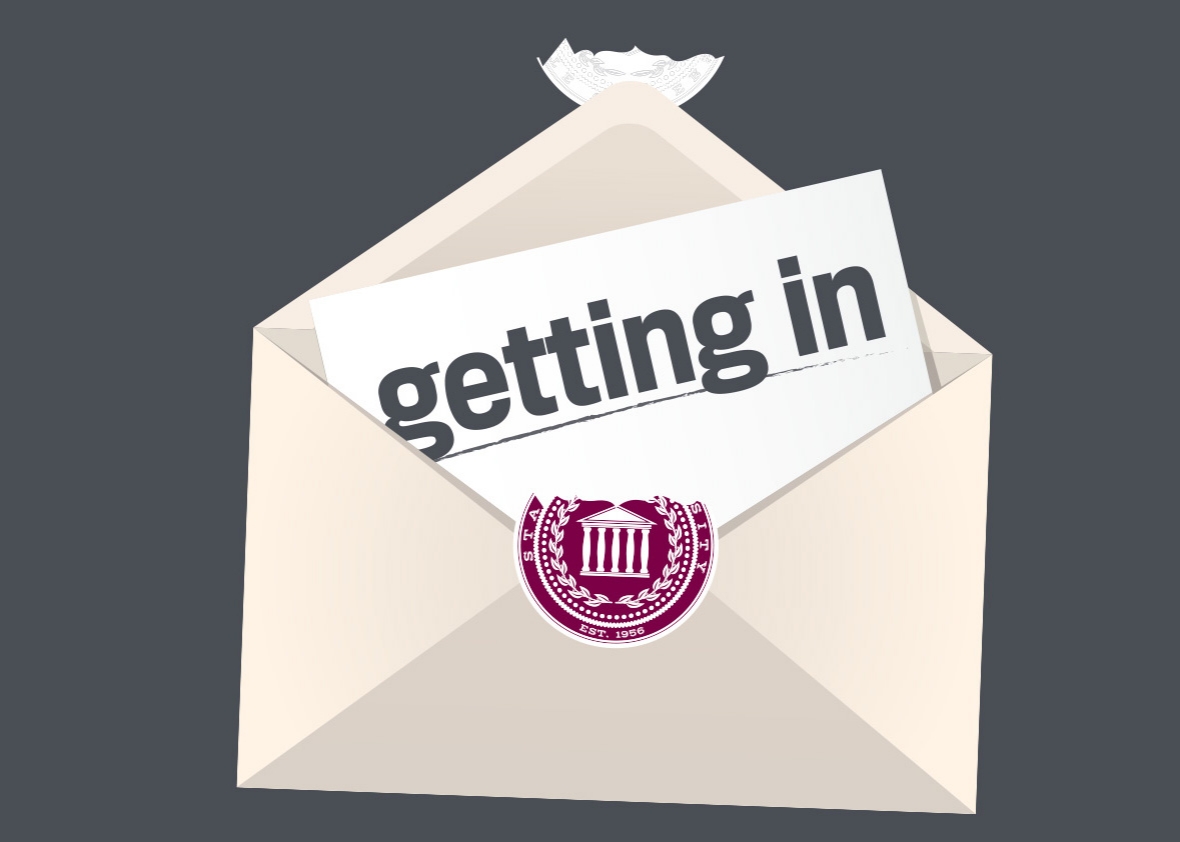 Listen to Episode 7A of Getting In:
Host Julie Lythcott-Haims and Getting In expert Steve LeMenager hear an update from Getting In senior Jordana Meyer, and they answer listener questions.
Steve is the president of Edvice, a college counseling firm. He was previously a director of admissions at Princeton University.
Listener questions in this episode include one from a mother in Seattle whose son received several acceptance letters and wonders if the financial aid packages can be negotiated because her husband was recently laid off. A mother in Connecticut asks for advice after her daughter has been rejected everywhere except a school she would never consider attending. And a California 11th-grader studying abroad in the Czech Republic wonders if her lack of traditional junior-year coursework will affect her admissions chances.
Send us an email or voice memo to gettingin@slate.com, or call our hotline and leave a message at (929) 999-4353.
Getting In is sponsored by Audible.com. Get a free audiobook of your choice at audible.com/college and use the promo code COLLEGE.