Getting In Episode 6B: Likely Letters, Tuition Discounts, and Small Schools Strong in STEM
The podcast answers questions about how many colleges to apply to and how your school district may affect admission chances.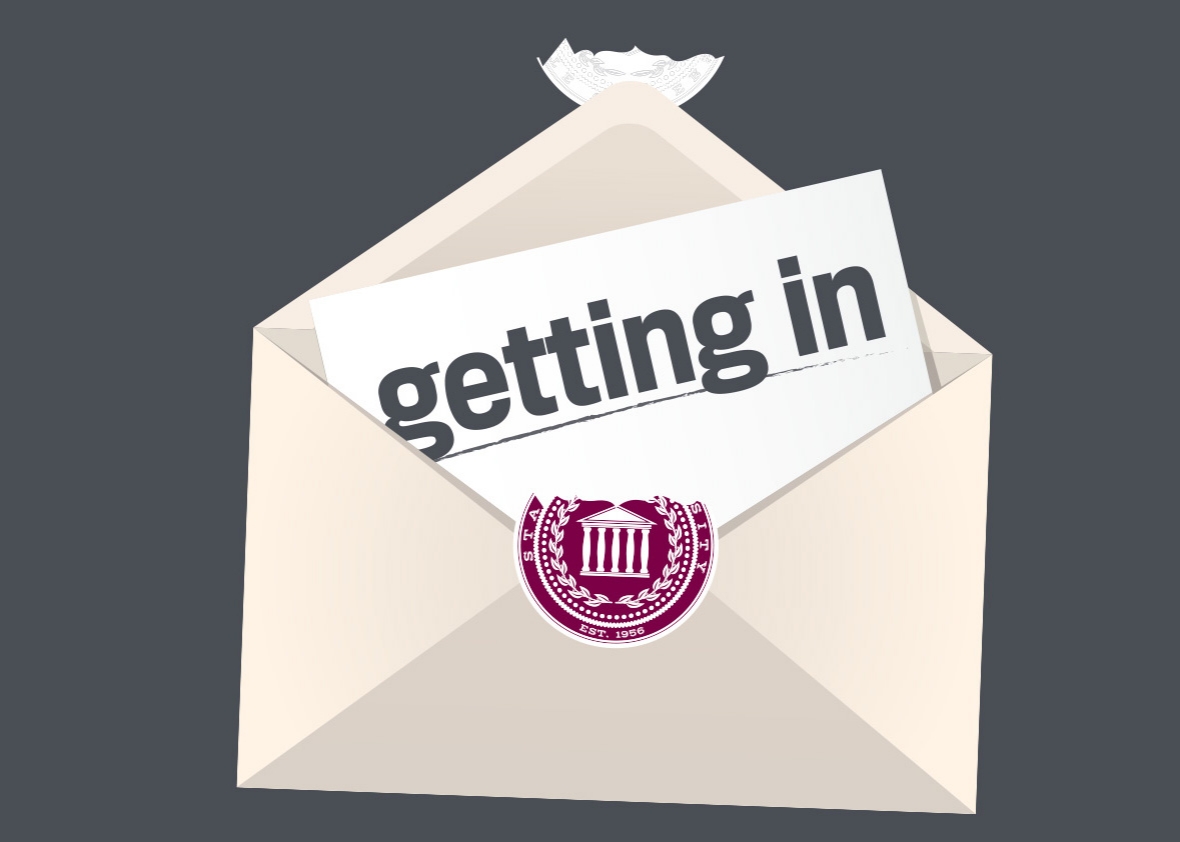 Listen to Episode 6B of Getting In:
Host Julie Lythcott-Haims and Getting In expert Parke Muth answer more listener questions. Parke is a private college counselor and a former admission officer at the University of Virginia.
Julie and Parke talk about some interesting admission trends he's seen this spring—including the prevalence of "likely letters" and tuition discounts being offered to his students.
And they answer listener questions: Two different mothers contacted the podcast describing the intense pressures high-schoolers face that come with living in Fairfax County, Virginia. A father wants to know which small liberal arts schools have rigorous STEM programs. And a high school junior wonders what's the right number of schools one should apply to—given that she's seen peers apply anywhere in the range of two to 26.
There are lots of ways to send us questions and comments:
Find us on Twitter: @GettingInPod
Send us an email or voice memo—to gettingin@slate.com
Or call our hotline and leave a message at (929) 999-4353.
Getting In is sponsored by Audible.com. Get a free audiobook of your choice at www.audible.com/college and use the promo code COLLEGE.