Getting In: Juniors, Start Your Engines
What high school juniors should think about at the start of 2016.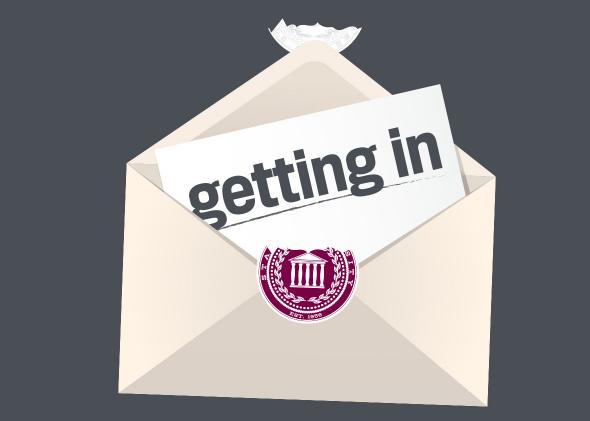 Listen to Episode 4C of Getting In.
Host Julie Lythcott-Haims asks expert Amy Young about what high school juniors should be thinking about at the beginning of 2016. Amy is the director of college counseling at Avenues, an independent school in New York City. She says if a high school junior is feeling overwhelmed or uninterested, a good first step is to visit a college campus—it really helps a student get excited about the process.
Julie and Amy answer questions from a parent about the value of precollege summer programs for high school students. And an AP History teacher wonders if it's a red flag to college admissions officers when AP History students do not take the AP exam.
Send questions or comments and follow us on Twitter @GettingInPod. Send us an email or voice memo to gettingin@slate.com. Or call our hotline and leave a message at (929) 999-4353.
Getting In is sponsored by Audible. Get a free audiobook of your choice at audible.com/college and use the promo code COLLEGE.