Getting In: If I Get Deferred, How Can I Stand Out in the Regular Pool?
We also discuss the value of early college programs.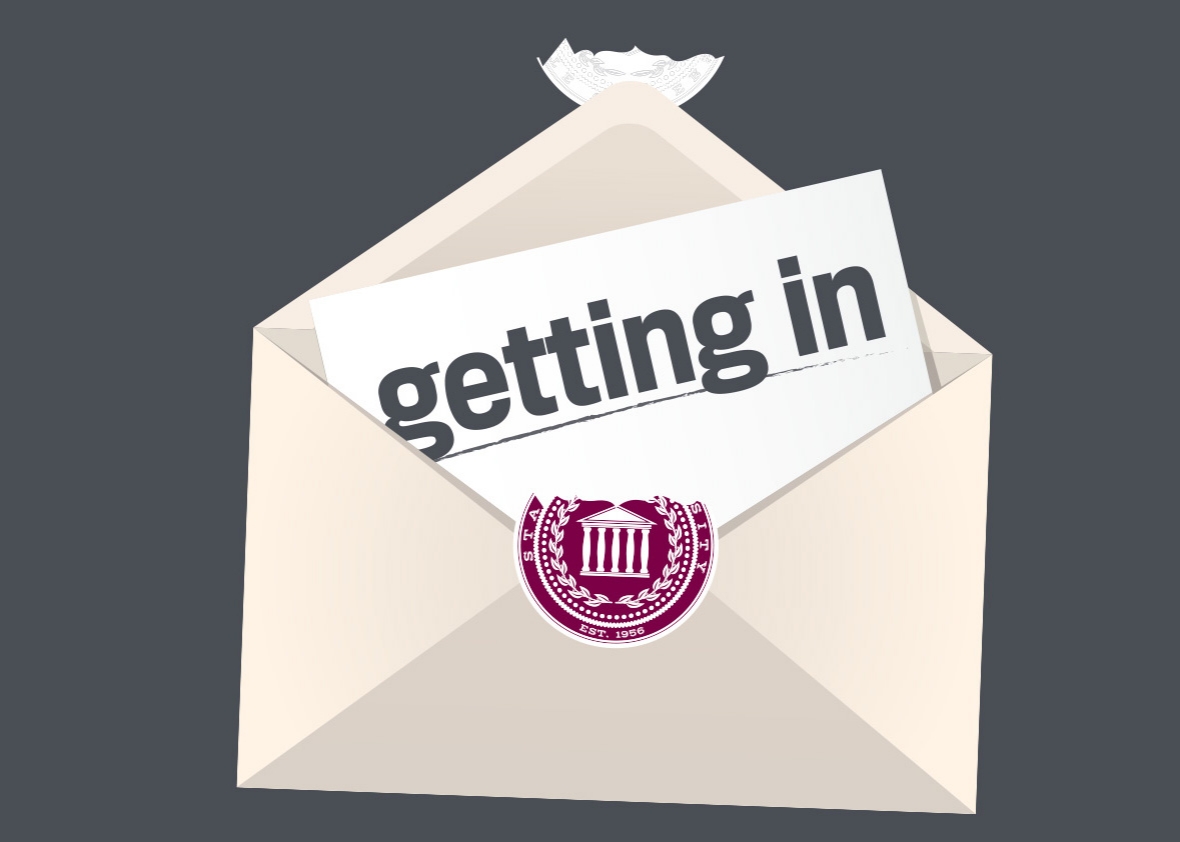 Listen to Episode 3F of Getting In.
Host Julie Lythcott-Haims and expert Steve LeMenager, president of Edvice, an independent college counseling firm, and a former director of admission at Princeton University, answer listener questions.
A mom whose daughter has applied early decision to an Ivy, wonders—if her daughter gets deferred—what kinds of actions can be taken to stand out in the regular pool. A high school junior asks whether skipping 12th grade to attend an early college program is a good idea. And a dad wonders how to find top colleges not in the popular Top 20 that would be a good fit for his high-achieving daughter.
Plus updates from Getting In seniors Jonathan Diaz, Ellis Wells, and Jordana Meyer. Jonathan gets a welcome bump in his SATs. And early December can be an anxious time for students awaiting early decision notifications, but Jordana and Ellis are finding ways to escape the stress.
Send us an email or voice memo to gettingin@slate.com. Or, call our hotline and leave a message at (929) 999-4353.
Getting In is sponsored by Audible.com. Get a free audiobook of your choice at www.audible.com/college and use the promo code COLLEGE.