Getting In: Early Decision Crunchtime
Learn all about the early decision and early admissions process.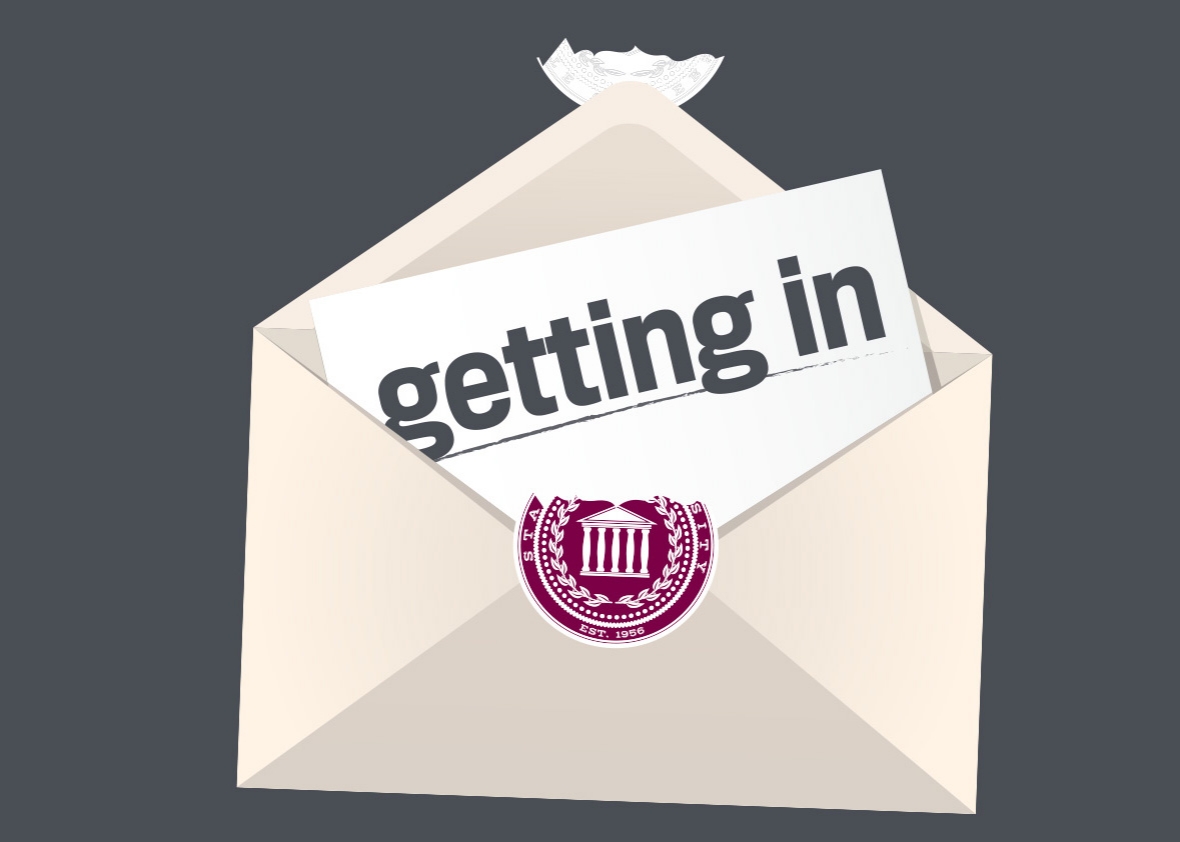 Listen to Episode 3 of Getting In!
Our host Julie Lythcott-Haims checks in with our seniors who have decided to submit early applications. Josh Steckel, college counselor at the Brooklyn School for Collaborative Studies and the co-author of Hold Fast to Dreams, breaks down all the terminology surrounding early applications. August Graves makes a last-minute decision to apply early to her first-choice college. And Josh shares strategies with August to make sure she puts together the best application she can.
Plus we hear about the early applications being submitted by Alessandra LePera and Ellis Wells. And we meet the newest addition to our group of seniors, Jordana Meyer of Chevy Chase, Maryland, who's applying early decision to her favorite Ivy.
Send us an email or voice memo—to gettingin@slate.com. Or, call our hotline and leave a message at (929) 999-4353.
Getting In is supported by Squarespace, helping students create online portfolios and personal websites that show colleges who they are and what they can do. Learn more at Squarespace.com/gettingin.