The Go Ahead, Negotiate With Terrorists Gabfest
Listen to Slate's show about the deal with the Taliban to free Sgt. Bowe Bergdahl, the EPA's new emissions regulations, and the bizarre runoff in Mississippi's GOP Senate primary.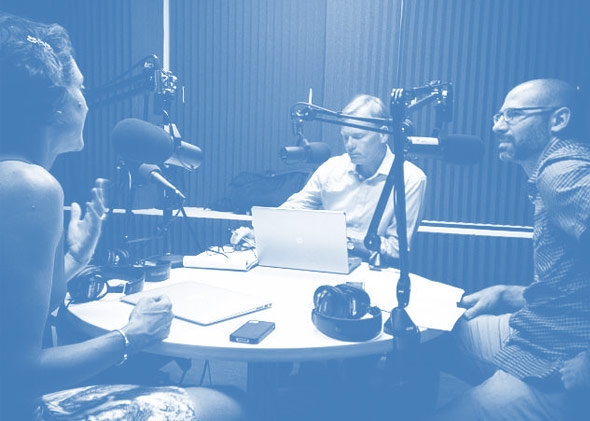 Become a fan of the Political Gabfest on Facebook. We post to the Facebook page throughout the week, so keep the conversation going by joining us there. Or follow us @SlateGabfest.
To listen to the discussion, use the player below:
On this week's Slate Plus bonus segment, David interviewed Slate editor Will Dobson about the legacy of Tiananmen Square on the 25th anniversary of the protests and subsequent massacre there. Slate Plus members get an ad-free version of this podcast with bonus segments. Visit slate.com/gabfestplus and try it free for two weeks.
On this week's Slate Political Gabfest, Emily Bazelon, John Dickerson, and David Plotz, discuss Bowe Bergdahl and the enduring legal and moral difficulties of Guantanamo, the Obama administration's last stab at combating climate change, and Mississippi's GOP Senate primary.
Here are some of the links and references mentioned during this week's show:
David chatters about the New York Times' story on Xiao Jianhua, who was president of the student body at Peking University during the Tiananmen Square protests.
This week's credits were in the style of a Belmont Stakes horse-race caller.
David is working on a podcast project about jobs and wants to interview people with interesting occupations, particularly in the service industries. If you think you can speak engagingly about the work you do, email the Political Gabfest at gabfest@slate.com.
Topic ideas for next week? You can tweet suggestions, links, and questions to @SlateGabfest. The email address for the Political Gabfest is gabfest@slate.com. (Email may be quoted by name unless the writer stipulates otherwise.)
Podcast production by Mike Vuolo. Links compiled by Max Tani.