The Let Me Just Swab Your Cheek Gabfest
Listen to Slate's show about how the government spies on big data, Chris Christie's special election scheme, and the Supreme Court's ruling on routine DNA collection.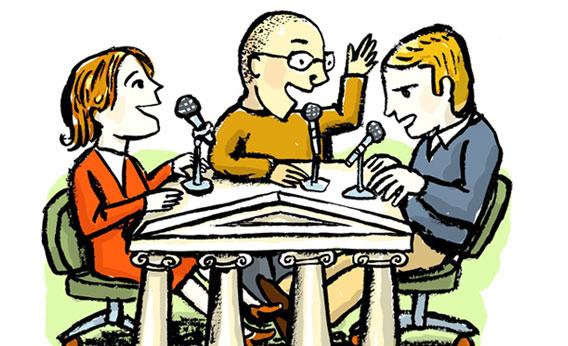 Become a fan of the Political Gabfest on Facebook. We post to the Facebook page throughout the week, so keep the conversation going by joining us there. Or follow us @SlateGabfest!
To listen to the discussion, use the player below:
On this week's Slate Political Gabfest, Emily Bazelon, John Dickerson, and David Plotz discuss the new revelations about the National Security Agency's domestic spying program, New Jersey Gov. Chris Christie's decision to hold a special election for New Jersey's vacant Senate seat, and the Supreme Court's ruling that upholds routine collection of DNA samples from criminal suspects.
Here are some of the links and references mentioned during this week's show:
Topic ideas for next week? You can tweet suggestions, links, and questions to @SlateGabfest. The email address for the Political Gabfest is gabfest@slate.com. (Email may be quoted by name unless the writer stipulates otherwise.)
Podcast production by Bill Smee. Links compiled by Jeff Friedrich.