Stranger Than Fiction, Cory Doctorow Edition
In the Future Tense podcast, the sci-fi author and co-editor of BoingBoing discusses copyright and more.
Listen to Stranger Than Fiction No. 2 with Tim Wu and Cory Doctorow by clicking the arrow on the audio player below:
Welcome to Stranger Than Fiction, a new six-episode podcast from Slate, the New America Foundation, and Arizona State University. Each week, Tim Wu—a Future Tense fellow at New America, the author of The Master Switch, and a professor at Columbia Law School—talks to a contemporary science fiction writer about whether we're living in the future.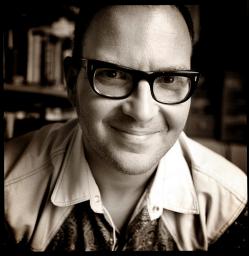 This week, Tim speaks with his childhood friend Cory Doctorow, who is digital rights activist, the co-editor of BoingBoing, and the author of several science fiction novels, including Little Brother and Homeland. Cory discusses why he writes for young adults, the state of copyright law, and more.
Check back every Monday for the next four weeks for a new Stranger Than Fiction episode, as Tim Wu speaks to Margaret Atwood, Kim Stanley Robinson, and other leading science fiction writers.
Future Tense is a partnership of Slate, the New America Foundation, and Arizona State University.
TODAY IN SLATE
Medical Examiner
Here's Where We Stand With Ebola
Even experienced international disaster responders are shocked at how bad it's gotten.